Tuesday 10th April 2018 - afternoon: FoodCASE User Group
 EuroFIR FoodCASE User group Meeting (13.00 – 18.00):




Led by Karl Presser (Premotec, CH)



The documents are available under the FoodCASE User Group page here (after login).
Wednesday 11th April 2018 - morning : Food Symposium
 EuroFIR Food Symposium 2018:




Food Composition and Intake supporting research, policies and innovation in Europe



Date: Wednesday 11th April 2018 (09.00 – 15.15)
Read speakers' biographies here. 
9.00 – 9.15  Introduction (Paul M Finglas, Quadram Institute, Norwich, UK & EuroFIR AISBL, BE)
9.15 – 9.40 South African food data, industry collaborations and future networking (Hettie Schonfeldt, University of Pretoria, ZA) – DOWNLOAD
09.40 – 10.10 Advances in Dietary assessment methodologies and tools (Prof Janet Cade, University of Leeds, UK) – DOWNLOAD
10.10 – 10.30 Successful regional harmonisation in food and nutrition data collection and analysis for evidence based nutrition policy in Serbia and Western Balkans (Mirjana Gurinovic, Centre of Excellence in Nutrition and Metabolism, University of Belgrade, RS) – DOWNLOAD
10.30 – 10.45 Coffee break 
10.45 – 11.15  Activities of the Nordic Food Analysis Network, (Liisa Valsta, National Institute for Health and Welfare, FI) – DOWNLOAD
11.15 – 11. 45 Seafood from aquaculture, fisheries and processing industry in the ocean of tomorrow (Antonio Marques, Portuguese Institute for the Sea and Atmosphere, PT) – DOWNLOAD
12.05 – 12.25  New analytical food composition data in Central Europe and Asia (Anna Giertlová, National Agricultural and Food Centre, SK) – DOWNLOAD
12.25 – 12.45 Developing our Database Assets: Strategic Food Information for New Zealand, (Carolyn Lister, Plant & Food Research NZ) – DOWNLOAD
12.45 – 13.45 Lunch break
14:15 – 15:15 Poster competition and awards
Wednesday 11th April 2018 - afternoon: EuroFIR General Assembly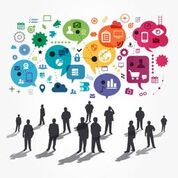 The documents are avaiblae under the General Assemblies page here (after log in)
Thursday 12th April 2018: FoodComp & Technical Working Group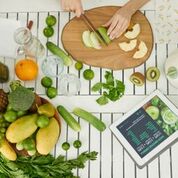 EuroFIR FoodComp & Technical Working Group Meeting (09.00 – 16.00) :




Led by Susanne Westenbrink (RIVM, NL) and Mark Roe (QIB, UK)



1.Food Explorer updates:
New and updated datasets  
Excel schema for importing data new and updated data 
Evaluation of food and nutrient coverage and quality of documentation 
2. Plans of the FoodComp & Technical Working group for 2018 
3. What to consider when contracting laboratories? What are the basic considerations for food analysis? 
Choice of method
Sample collection, handling, storage and delivery
Laboratory performance
Accreditation
Results and checking data
Contract specifications
What are the tools to help compilers?
Tools to help compilers
GAMA wiki
4. Experience from a compiler including pragmatic rating system to evaluate offers from laboratories 
5. Results from inventory on data aggregation 
6. Discussion on amendment of EuroFIR recipe calculation procedure 
7. Discussion session on cooperation between compilers:  which topics would compilers like to share knowledge and experiences on? 
8. Consultation between members to discuss individual questions and problems. Experienced compilers are present to answer questions on any aspect of the compilation process, including FoodCASE 
9. Closing of the meeting